Albany, New York State's Capital
A City with rich History and Culture
The Best Things To See And Do In Albany
While Albany, New York isn't famous for its attractions, it actually has a lot to offer. There are all kinds of things that you can see and do when you're in the area. If you're curious about your options, these are some of the sights that you're going to want to check out.
Empire State Plaza
This plaza is a modern complex of buildings that are primarily used by the government. The buildings have a unique look and style, and they are very imposing when seen from the ground. There are also statues and fountains in the complex.
Walking through the complex is an excellent thing to do when the weather outside is warm. If it's chilly or rainy outside, you can also see many of these buildings from the inside. If you have an interested in architecture, you'll absolutely want to give this plaza a look.
New York State Capitol
The New York State Capitol is Albany's main government building. This building has been standing for a long time, and it has a rich history behind it. The Capitol Building is open to the public, and there are even tours available.
If you'd like to have the chance to see where government officials in New York operate, this is the building that you'll want to see. It's an impressive building on both the inside and the outside, and a visit is certainly worth your time.
New York State Museum
This impressive museum is entirely focused on the history of New York. The New York State museum sets out to tell a story, and it succeeds. When you walk through the museum, you'll feel less like you're learning and more like you are caught up in a gripping tale. The museum has a lot to offer, but you don't have to spend all day here; you can get a lot out of your time here even if you keep your visit short.
Because this museum is always kept at a comfortable temperature, it's one of the best attractions to visit when the weather is poor. Even if it's pleasant outside, it's worth setting aside some time to go here. If you visit this museum, you'll learn a great deal about New York and its past.
Washington Park
If you're simply looking for a place to walk around and relax, this beautifully-maintained park is perfect for you. The park, which is also home to a large lake, is one of the most beautiful places in the Albany area.
While you're in the park, you'll be able to see plenty of flowers, and you may even spot some of the birds and butterflies that are local to the area. If you need to take a break, you can simply sit on a bench and soak up all of the sights around you.
USS Slater
Visiting historic locations is always interested, but it's especially exciting to visit ships! The USS Slater is a historic ship that is still standing today, and tours of the ship are readily available. The tour guides are great at what they do, and they will answer any questions you might have.
Anyone that has an interest in nautical matters will enjoy getting the chance to see this ship up close. This attraction is especially appealing to young children. Most kids get excited when they realize that they are going to get to climb aboard this ship.
Erastus Corning Tower
Also known as "Corning Tower," this massive skyscraper is impossible to miss when you're in downtown Albany. It's a very large building that can be spotted from a long distance away. It's an impressive site from the outside, but it's even more amazing when you can enter the building and look down on Albany from the inside.
Skyscrapers are always an attraction that's worth a visit. Whether you admire this building from the ground or take the time to go inside, you'll be glad that you saw the tallest building in all of Albany.
Schuyler Mansion State Historic Site
This historic mansion dates all the way back to the founding of America. In fact, our first president, George Washington, spent a significant amount of time there during the Revolutionary War. The Schuyler family has recently gained increased attention because some of its family members are featured in the hit musical "Hamilton," making it an even more popular site.
Whether or not you're a Hamilton fan, this is certainly a historic site that's worth visiting. The house is beautifully maintained, and there are tours available. You can learn a lot about the early days of America when you visit this site.
Lark Street
If you'd like to do some shopping while you're in Albany, you're definitely going to want to stop by Lark Street. There are plenty of shops in the area, but this isn't just a street that is filled with stores. This is also a historic district.
You'll find lots of great shopping opportunities here, and you'll also find that the area has a lot to offer on its own. Whether you're looking to hit up some of your favorite shops or buy goods that were made by Albany artisans, you will find what you're looking for here.
Fort Orange
This historic Dutch Settlement doesn't look like it's from Albany's distant past. Because it's so well maintained, it looks like it's still operational. Even though this isn't an active settlement anymore, it's definitely a part of Albany that you should take the time to see.
This area features beautiful Dutch architecture that can't be seen in many parts of America. There are guided tours available, and there is plenty to see while you're here. The settlement isn't massive, but there are still a number of properties that you can view here.
Huck Finn's Playland
If you're visiting Albany with children, you may want to take the time to visit Huck Finn's Playland. This is an amusement park, but it has a more old-fashioned vibe. There are a lot of rides here that kids can enjoy.
While adults won't be able to enjoy most of the rides, there are still plenty of sights for them to see. This amusement park also provides plenty of excellent photo opportunities. It's one of the best places to snap some shots of your kids while you're in Albany.
Children's Museum of Science and Technology
Another child-friendly activity is this museum. Even though it's an educational museum, it was designed with fun in mind. All of the displays here are interactive, and kids can have a lot of fun playing here and seeing what they can do.
This is an excellent science museum, and even older children should be able to have a lot of fun here. It's important to encourage an interest in science and technology, and visiting this museum is an excellent way to do exactly that.
Albany Institute of History & Art
If you're not sick of museums, then this is one more museum that you might want to give a closer look. This museum is specifically focused on the history of Albany, and it contains art from Albany-based artists as well. Every display in this museum is showcasing something special about Albany.
If you don't know a lot about Albany, why not take the time to learn? This is a spectacular museum, and it will teach you all kinds of things about this city. Since you're taking a trip here, you might as well take the time to learn more about it!
Restaurants In Albany
While you'll want to spend a lot of time touring Albany and seeing what it can offer you, you'll also want to make sure you enjoy plenty of restaurants in the area. There are all kinds of places to get a meal here, from world-class restaurants to chain eateries.
If you're not sure where you'd like to dine out, it's a good idea to read some reviews before you make any decisions. If you learn a little bit more about the places to dine in Albany, finding the right options will be a breeze.
Other Things To See And Do In Albany
The attractions that are listed above are just the tip of the iceberg. These are only some of the things that you can do in the area. If you're looking for other forms of entertainment, you'll find lots of other options as well.
Whether you're interested in museums, parks, or nightclubs, Albany actually offers a lot of variety. Why not take a closer look at Albany and start planning out your trip? Put together an itinerary that you will be excited about. You should definitely try to make the most of the time you spend here.
These are some of the best things to see and do in Albany, New York. If you're looking for ways to occupy yourself in Albany, any of these options should work for you. Take a closer look at the sights and attractions in the area and decide how you would like to spend your time.
Routine Residential Cleaning
We can come on a routine basis. Weekly, Bi Weekly or Monthly
Apartment Clean Outs
We can clean the apartment in between tenants. No job too big or small.
Occasional Residential Cleanings
Holidays coming? Family coming to town? Preparing for a party? Change of season? We can help.
Real Estate Cleanings
We can help get the house ready for pictures or open houses.
Are You Or Someone You Know Fighting Cancer?
Amazing Gift Of Free House Cleaning
Managing to keep a home clean is hard enough, but when cancer hits a household, the burden can be overwhelming. Maid Spotless Cleaning Services is proud to announce that it has partnered with Cleaning for a Reason A free service offering 2 free house cleanings to patients currently undergoing cancer treatments. Find out more and apply below.
Fully insured
100% guarantee if you're not happy
we will come back to correct it
Maid Spotless Cleaning Services
518-928-8821
43 & 150
West Sand Lake, NY 12196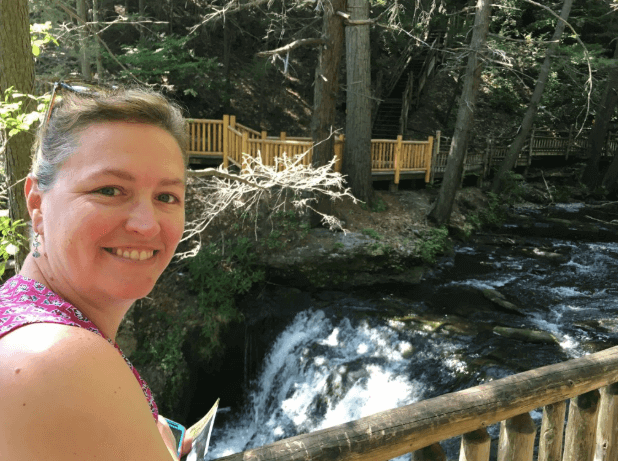 Jenn Jubrey
Owner
Lets keep it clean
Being a busy wife, mother and friend. I completely understand what it is like to need help. In the daily juggle of life, it is important to prioritize the to do list.
We can keep it clean for you
I have been helping people maintain a clean home for over 3 years. Being a mother for over 22 years, I have been doing the same for all that time. I always wondered how did it seem my mother was able to keep the house clean all the time. Over the years of parenting and marriage I have figured out some tricks to help cleaning go faster in your home. I am one of the few who enjoys cleaning. There is a great deal of self satisfaction that comes with a good hard day of work when the end product is a beautiful, clean space.