Delmar House Cleaning Services
We were maid to clean your spot for less
House Cleaning Services for Albany County
Purchase a Gift Card
Book Now
A Professional Delmar House Cleaning Company
We are a full-service house cleaning company serving Albany and the Greater Capital Region. Whether you are looking for regular cleaning services for your home or are interested in a one-time move-in or move-out cleaning, we are your professional house cleaners!
What To Expect From Our House Cleaning Services
If you live in the Albany area, and you need professional house cleaning services, you definitely want to keep reading. Because we cater to those who want a cleaning service on a regular basis, as well as those who only require it once-off. For example, if you are moving and you need the place cleaned out, we'll be glad to offer our professional services.
Nobody understands how your personal and professional lives can take all your time better than we do.
And when you finally agree that some help is necessary regarding your hygiene on the home-front, it's not because you are a lazy person. On the contrary, you have much better things to worry about than sanitizing the bathroom. For example, your kids and partner need you, just like you have career responsibilities to uphold. So if you are going to call a professional home cleaning service in City, let it be the best people in the business. Because then you can trust things at home will be clean and organized when you arrive.
The reason we at Maid Spotless Cleaning Services understand your situation so well is because we can relate. In terms of juggling family and a job, it's not easy.
And that's why our professional cleaners won't cut any corners. From start to finish, every inch of your home will be in the cleanest possible condition. You can expect us to dust, mop, wash, and disinfect every surface with only the most effective methods and techniques. In other words, you can let anyone into your home after our team gets through with it, and feel nothing but confidence that everything is spotless.
House Cleaning Services According To Your Needs
It's already been established that the good citizens of Albany don't always have the time to properly clean the house. And if this situation sounds familiar, we are the people who can help you out. Because for the most part, our clients like it when our teams show up on a regular basis. More specifically, clients ask for weekly or biweekly services. Which is when we show up prepared and ready for any project, thanks to the planned and organized approach we ultimately use.
If we have to be completely honest, our most popular package is the biweekly service. Especially when the clients are big families with growing children running around all over the place. This leads to a lot of toys lying around where they shouldn't, and the children coming into contact with several surfaces as they explore their surroundings. But with an in-depth biweekly cleaning, it's like getting a new start on a regular basis.
You should also know that the monthly cleaning option also gets a lot of attention. And this is when homeowners focus on some very deep cleaning. Whereas the weekly package is up there with the biweekly service, seeing as it is the most cost-effective package. But it doesn't matter what you choose, because if you use Maid Spotless Cleaning Services, there should never be any doubt that you are getting the best in the business.
Preparing And Coping With Special Occasions
Do you love being the host in the Capital Region? Is it your natural talent to throw the best events and gatherings? In fact, the only reason you don't throw more parties is that you are left with cleaning things up afterward. Well, you don't have to when our professional services are available. It doesn't matter how big or small your event or gathering, we'll be there to properly get the place back into its previously pleasant state.
Home Cleaning With Us Is A Personalized Experience
Just like you value your home, we value the private space of our clients. That means we clean and respect your premises like it is our own. It also means we always give extra attention to disinfecting and deodorizing the home to the best of our ability – every time.
Not only do we pride ourselves on the extensive house cleaning services we offer, but we are more than confident that nobody does it better.
So, if you'll find anything at Maid Spotless Cleaning Services, it is the dedication to always do a great job when cleaning your home.
Routine Residential Cleaning
We can come on a routine basis. Weekly, Bi Weekly or Monthly
Apartment Clean Outs
We can clean the apartment in between tenants. No job too big or small.
Occasional Residential Cleanings
Holidays coming? Family coming to town? Preparing for a party? Change of season? We can help.
Real Estate Cleanings
We can help get the house ready for pictures or open houses.
Are You Or Someone You Know Fighting Cancer?
Amazing Gift Of Free House Cleaning
Managing to keep a home clean is hard enough, but when cancer hits a household, the burden can be overwhelming. Maid Spotless Cleaning Services is proud to announce that it has partnered with Cleaning for a Reason A free service offering 2 free house cleanings to patients currently undergoing cancer treatments. Find out more and apply below.
Fully insured
100% guarantee if you're not happy
we will come back to correct it
Maid Spotless Cleaning Services
518-928-8821
43 & 150
West Sand Lake, NY 12196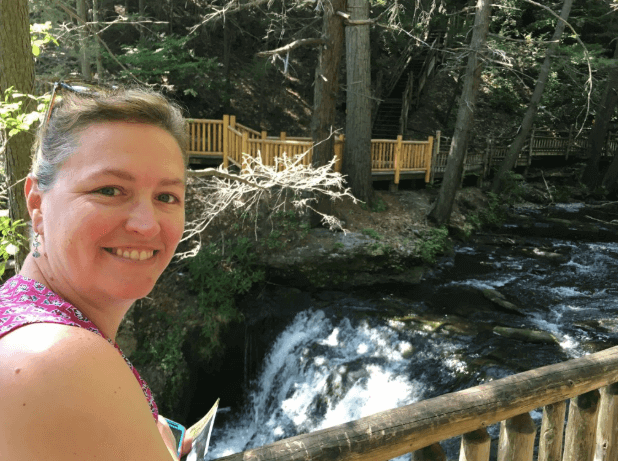 Jenn Jubrey
Owner
Lets keep it clean
Being a busy wife, mother and friend. I completely understand what it is like to need help. In the daily juggle of life, it is important to prioritize the to do list.
We can keep it clean for you
I have been helping people maintain a clean home for over 3 years. Being a mother for over 22 years, I have been doing the same for all that time. I always wondered how did it seem my mother was able to keep the house clean all the time. Over the years of parenting and marriage I have figured out some tricks to help cleaning go faster in your home. I am one of the few who enjoys cleaning. There is a great deal of self satisfaction that comes with a good hard day of work when the end product is a beautiful, clean space.