Averill Park House Cleaning Services
We were maid to clean your spot for less
House Cleaning Services for Rennselaer County
Purchase a Gift Card
Book Now
A Professional Averill Park House Cleaning Company
We are a full-service house cleaning company serving Albany and the Greater Capital Region. Whether you are looking for regular cleaning services for your home or are interested in a one-time move-in or move-out cleaning, we are your professional house cleaners!
Get Your Home Cleaned By The Professionals
Our company, Maid Spotless Cleaning Services, provides an extensive list of different cleaning services in the Albany area. You can book us to clean your home one time, provide cleaning services on a routine basis to keep your home's interior in the best shape possible, or even assist with cleaning before and after you decide to make a move to a new property. We are the professionals you can trust to handle your cleaning needs with professionalism, making the entire process simple and stress-free for you.
It is easy to understand why there are some people that simply do not have nearly enough time to handle a lot of the cleaning tasks in their homes. Many people work long hours, have children to take care of, and are busy with a lot of other things they must take care of regularly. It is true that you may not have as much time to devote to cleaning your home as you would personally like to have, but that does not mean you cannot have a spotless home that is free of stains, dirt, and dust. By allowing our professional company to provide cleaning services in Albany, you are reducing your own stress while making sure that your home is constantly clean.
We completely understand why you would want to hire help to have different rooms in your home cleaned. We know what it is like to get busy and to have a lot of tasks to handle, but we are here for you and are prepared to help take some of the workload off your shoulders. We will not stop cleaning the home until we are certain that we have handled all the tasks you have requested from us. You can expect us to sweep, mop, scrub, remove dust, and disinfect each room for you.
By the time we have finished with our cleaning tasks, your home is going to look sparkling clean and it is going to smell so fresh. If you decide to have some guests over, they are going to be impressed with the look of your home when they see how spotless it is. We care for each client's home in the same way that we would care for our own home when completing our different cleaning tasks.
Schedule Our Services
Because a lot of homeowners in the Capital District have hectic schedules, we provide routine cleanings because we want people to know they can depend on us. You can set a schedule based on when you would like to have us visit your home to help with different cleaning tasks. In fact, we are available to come out to your property on a weekly or even bi-weekly schedule. It all depends on your personal wants and needs above everything else.
Many of our clients with larger families like to have us come out twice a week to help with assorted tasks, such as wiping down their countertops, vacuuming their carpeted floors, washing clothes, mopping, and more. We know that clients with kids and pets often have a harder time keeping their homes clean for long periods, but that is why our company exists. We want to exceed your expectations every time with our consistent and professional work.
In addition to clients that choose to have us come out on a bi-weekly basis, we have clients that prefer to use our services once a month because they would like to have a thorough and detailed deep cleaning performed. During our monthly visits, we are working on each room in the home, making sure the rooms are all in pristine condition.
Get Your Home Cleaned Before an Important Event
If you are planning to have guests staying over with you for a few days or weeks and you want them to come into a home that looks clean and welcoming, we can work on handling all the cleaning-related tasks for you in a prompt yet efficient manner. We will complete the tasks before your guests are due to arrive.
Providing Top-Quality Care
When we are in your home, we are going to treat it like it is our own. We are going to give each room plenty of attention while making sure that we do not miss a single spot throughout the property. We are willing to work around your schedule, so you can let us know when it is a good time for us to come out and handle the work you have waiting for us. Maid Spotless Cleaning Services is the go-to house cleaning company in Albany to choose when you need your home cleaned the right way without delay.
Routine Residential Cleaning
We can come on a routine basis. Weekly, Bi Weekly or Monthly
Apartment Clean Outs
We can clean the apartment in between tenants. No job too big or small.
Occasional Residential Cleanings
Holidays coming? Family coming to town? Preparing for a party? Change of season? We can help.
Real Estate Cleanings
We can help get the house ready for pictures or open houses.
Are You Or Someone You Know Fighting Cancer?
Amazing Gift Of Free House Cleaning
Managing to keep a home clean is hard enough, but when cancer hits a household, the burden can be overwhelming. Maid Spotless Cleaning Services is proud to announce that it has partnered with Cleaning for a Reason A free service offering 2 free house cleanings to patients currently undergoing cancer treatments. Find out more and apply below.
Fully insured
100% guarantee if you're not happy
we will come back to correct it
Maid Spotless Cleaning Services
518-928-8821
43 & 150
West Sand Lake, NY 12196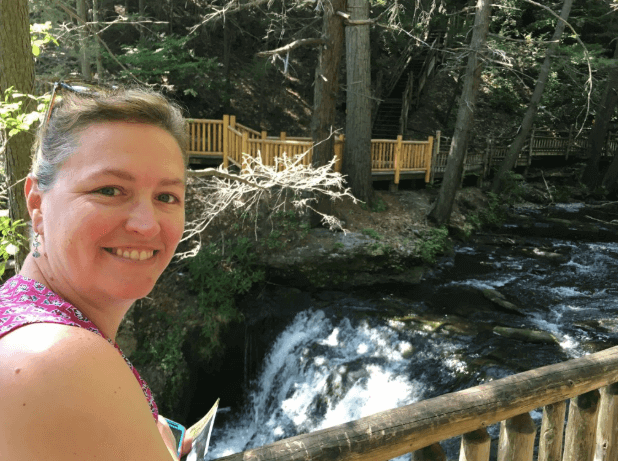 Jenn Jubrey
Owner
Lets keep it clean
Being a busy wife, mother and friend. I completely understand what it is like to need help. In the daily juggle of life, it is important to prioritize the to do list.
We can keep it clean for you
I have been helping people maintain a clean home for over 3 years. Being a mother for over 22 years, I have been doing the same for all that time. I always wondered how did it seem my mother was able to keep the house clean all the time. Over the years of parenting and marriage I have figured out some tricks to help cleaning go faster in your home. I am one of the few who enjoys cleaning. There is a great deal of self satisfaction that comes with a good hard day of work when the end product is a beautiful, clean space.