East Greenbush House Cleaning Services
We were maid to clean your spot for less
House Cleaning Services for Rennselaer County
Purchase a Gift Card
Book Now
A Professional East Greenbush House Cleaning Company
We are a full-service house cleaning company serving Albany and the Greater Capital Region. Whether you are looking for regular cleaning services for your home or are interested in a one-time move-in or move-out cleaning, we are your professional house cleaners!
We are a full-service house cleaning company located in Albany and we are proud to service the East Greenbush area. So, if you need regular house cleaning services or one-time house cleaning, we've got you covered. We have a team of professional house cleaners who know how to clean houses in the best way possible. If you have a busy lifestyle, you can count on us to help you have a clean home. You can do other important things while we help you clean your house.
Your career, your family and other important things in your life need your time. Cleaning your house can be a time-consuming task and it may be a good idea to let us do this job so that you can do other important things. Hiring the leading Albany house cleaning company can help you have your home cleaned in the best way possible as they provide top-notch home cleaning services.
At Maid Spotless Cleaning Services, we know how hard it can be to juggle between family and other responsibilities as we also have families. When you hire our services, you can be sure that your house will be cleaned by well-trained and skilled professionals who will clean every room of your house efficiently. All parts of your house will be cleaned including those areas that are easily forgotten during cleaning such as baseboards, blinds and ceiling boards.
Our services include washing, cleaning, dusting, and mopping. Our cleaners will make sure that your home is immaculate and make you feel confident in your home whenever anyone visits you. We clean your home in the same we clean our houses and you can be sure of quality cleaning services when you choose us.
A Scheduled House Cleaning Service
As we said earlier in this article, most of the homeowners in East Greenbush have busy lifestyles. What we have come to realize is that most of our regular customers prefer to have their houses cleaned on a regular basis either weekly, bi-weekly or monthly.
Our company implements a systematic approach to house cleaning. We have an organized plan of action to implement whenever we clean a house. People with larger families and young children prefer biweekly over weekly or monthly cleaning schedules due to the chance of more toys out, children touching every surface and various other health concerns. Biweekly home cleaning is ideal for those who want to ensure that their house is cleaned more often.
Monthly house cleaning services are more common among those who want to deep clean their houses once a month as a monthly cleaning schedule often involves thorough washing and disinfecting every room. There are people who choose weekly house cleaning because they like more regularity when it comes to house cleaning.
Many people in Albany and the surrounding region are often surprised to learn that a weekly cleaning schedule is cheaper than a monthly cleaning schedule. Are you looking for a house cleaning company that offers cleaning services that will meet your personal needs? If so, it is good to consider hiring Maid Spotless Cleaning Services.
House Cleaning Services on Special Occasions
There are many special events that people in East Greenbush plan for including birthday parties, super bowl parties and anniversaries. Hosting a party at your home can be more warm, personal and cheaper than hosting it at a public venue. If you choose to host a party at your home, you need to ensure that your house is very clean.
We fully understand this and that is why we offer cleaning services on special occasions and make your guests enjoy your party. When you choose our services on special occasions you can be sure that your home will be spotless once we are done cleaning it. You can count on us whether you need cleaning services before and after your party.
A Custom Tailored Approach to Cleaning Your House
We know that you deeply care about your home and you expect those who enter it to also respect and care for your home just as you do. The professional cleaning specialists at Maid Spotless Cleaning Services will treat your home like their homes. They will give your home the care and attention it deserves and will deep clean, disinfect and deodorize your home efficiently.
You will get results that meet or even exceed your expectations as your home will be cleaned right the first time. Our flexible house cleaning services will meet your needs and accommodate your busy lifestyle. Maid Spotless Cleaning Services is your home cleaning company dedicated to quality house cleaning services.
Routine Residential Cleaning
We can come on a routine basis. Weekly, Bi Weekly or Monthly
Apartment Clean Outs
We can clean the apartment in between tenants. No job too big or small.
Occasional Residential Cleanings
Holidays coming? Family coming to town? Preparing for a party? Change of season? We can help.
Real Estate Cleanings
We can help get the house ready for pictures or open houses.
Are You Or Someone You Know Fighting Cancer?
Amazing Gift Of Free House Cleaning
Managing to keep a home clean is hard enough, but when cancer hits a household, the burden can be overwhelming. Maid Spotless Cleaning Services is proud to announce that it has partnered with Cleaning for a Reason A free service offering 2 free house cleanings to patients currently undergoing cancer treatments. Find out more and apply below.
Fully insured
100% guarantee if you're not happy
we will come back to correct it
Maid Spotless Cleaning Services
518-928-8821
43 & 150
West Sand Lake, NY 12196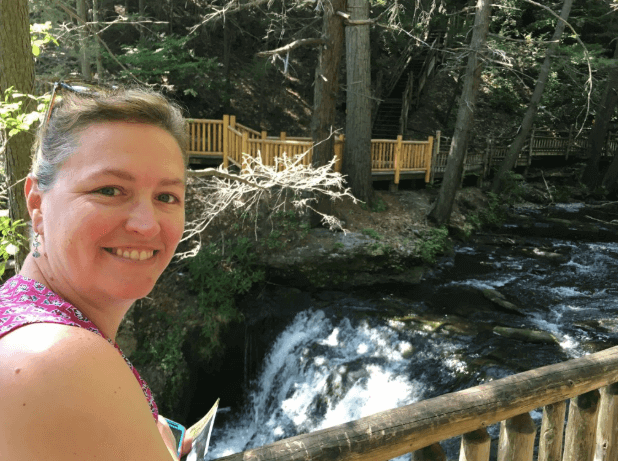 Jenn Jubrey
Owner
Lets keep it clean
Being a busy wife, mother and friend. I completely understand what it is like to need help. In the daily juggle of life, it is important to prioritize the to do list.
We can keep it clean for you
I have been helping people maintain a clean home for over 3 years. Being a mother for over 22 years, I have been doing the same for all that time. I always wondered how did it seem my mother was able to keep the house clean all the time. Over the years of parenting and marriage I have figured out some tricks to help cleaning go faster in your home. I am one of the few who enjoys cleaning. There is a great deal of self satisfaction that comes with a good hard day of work when the end product is a beautiful, clean space.