Do you love our maid service?
Would you like FREE Maid Services?
Refer us to your friends and family! Choose from several gift options below. You can even choose to donate your gift to a cancer patient and give back to your community.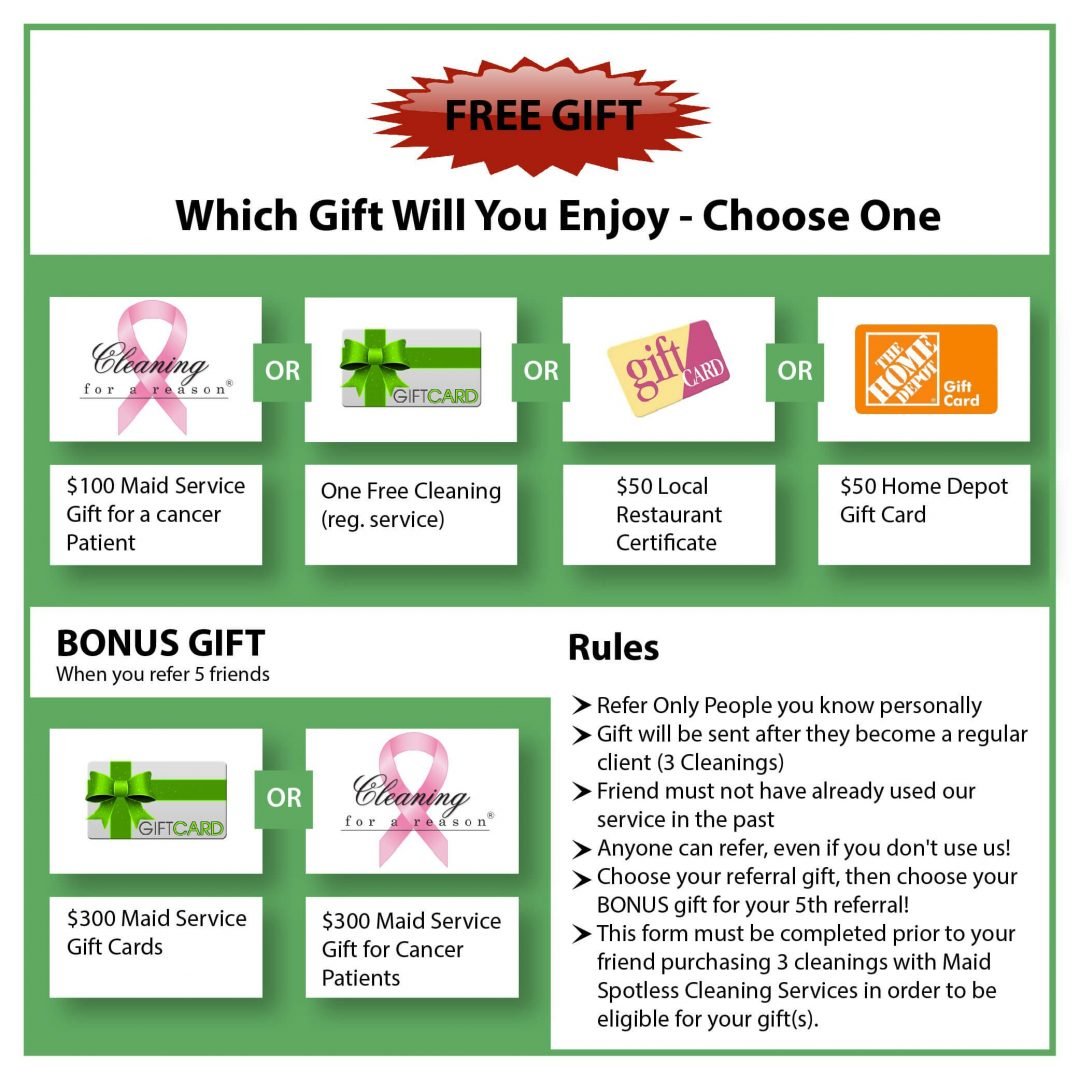 Are You Or Someone You Know Fighting Cancer?
Amazing Gift Of Free House Cleaning
Managing to keep a home clean is hard enough, but when cancer hits a household, the burden can be overwhelming. Maid Spotless Cleaning Services is proud to announce that it has partnered with Cleaning for a Reason A free service offering 2 free house cleanings to patients currently undergoing cancer treatments. Find out more and apply below.